By Tyler Durden
Millions of American households have been battered by two years of negative real wage growth, which forced them to deplete personal savings and rack up enormous amounts of credit card debt while paying some of the highest interest rates in a generation. Mid/low-tier consumers are cracking under the weight of inflation, and some have traded down grocery shopping from Walmart to Dollar Tree.
Dollar Tree understands '"Bidenomics" has been a complete disaster for the mid/low-tier Americans or anyone not inside the Capital Beltway, working on Wall Street, or in the tech world. This is why the budget retailer is deciding to sell more items that cost more than a buck but are cheaper than Walmart and expand into frozen food.
So while the headline that Dollar Tree items now cost more than a buck is important, we focus on the company's expansion into frozen and chilled foods that cost up to $5 at some stores.
Merchandising Officer Richard McNeely told investors this week that expanding food items and price points from $2 to $5 opens a "huge market that is untapped for us."
McNeely explained these new products are a "gateway to the future" to expand the customer base. He noted that expanding into frozen foods could offer "meal solutions" to customers.
Dollar Tree's investor deck shows its expansion plans into frozen foods at higher price points in thousands of stores.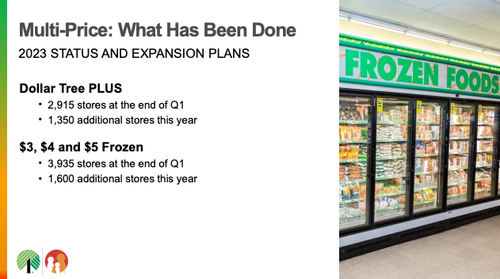 While the food isn't exactly healthy, Dollar Tree offers a "compelling" value for consumers who can no longer afford Walmart.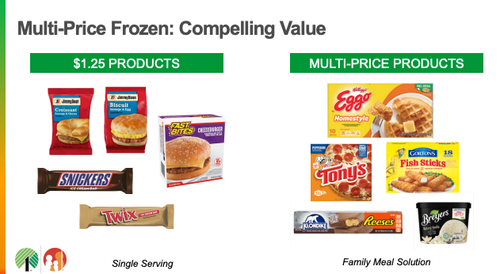 Eventually, Dollar Tree will have a large enough freezer section where consumers can shop for entire meals.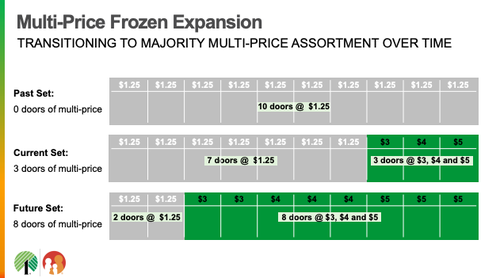 In the era of '"Bidenomics," Walmart has become a luxury where low-income consumers are trading down for "Dollar Tree Dinners."
We told readers about this trend back in March.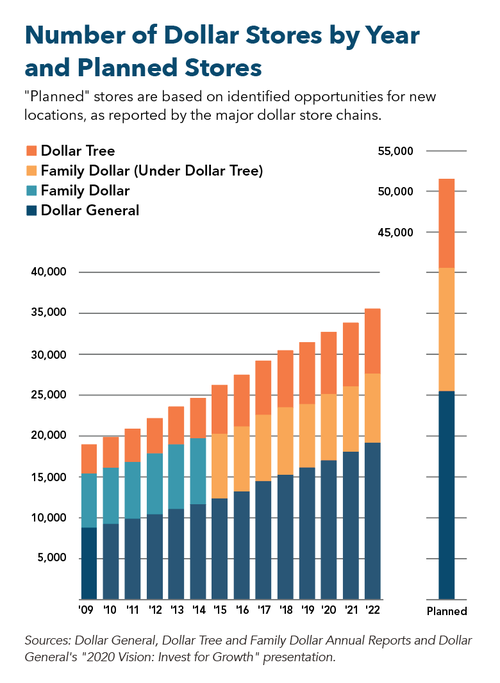 Dollar Tree nation?
Source: ZeroHedge
Top image: Pixabay
Become a Patron!
Or support us at SubscribeStar
Donate cryptocurrency HERE
Subscribe to Activist Post for truth, peace, and freedom news. Follow us on SoMee, Telegram, HIVE, Flote, Minds, MeWe, Twitter, Gab, and What Really Happened.

Provide, Protect and Profit from what's coming! Get a free issue of Counter Markets today.