By Tyler Durden
New footage, published on social media, shows Spain's Civil Guard flying a helicopter over popular Spanish beaches, ordering locals and tourists, over a loudspeaker, to exit the area amid new restrictions as coronavirus cases surge.
The helicopter, spotted over the coastline on Palma Beach and Calvia Beach on Majorca, one of Spain's Balearic Islands in the Mediterranean, on Saturday, could be heard instructing beachgoers to leave the area.
🚁 Sinceramente me parece espeluznante ..

Mallorca. España 🇪🇸 pic.twitter.com/2DAVGRNrLw

— Noelia de Trastámara (@N_Trastamara) September 5, 2020
Social media users described the video as "creepy," others said: "We are in the police and oppressive state without realizing it. Monitoring the population with helicopters instead of monitoring the drain of our borders or the real criminals. We are left with a precious dictatorship."
Another user said, "Hitler would be proud. Total state control. Extreme authoritarian govt machine turned against the people who it extracts resources from to fund the heli covid nazi regime."
The government of the Balearic Islands recently enforced new coronavirus restrictions as the contagion reemerged in Spain. Beaches have banned people from 9 pm and 7 am; stricter public health orders have hit restaurants, bars, shops, and night clubs, with many forced to close and or limit capacity and hours.
Local officials have also placed rules on social gatherings and suspended sporting and cultural activities. Curfews, in some areas, could be seen if surging cases across the Balearic Islands gets out of hand.
In response to the use of helicopters, the Civil Guard spokesman said: "The diffusion of messages using megaphones from vehicles and helicopters at beaches and parks is being carried out daily."
"This is happening to make sure the new rules established by the Balearic Islands regional government regarding the new timetables, are adhered to," the spokesman said.
As of Sept., Spain is becoming the epicenter of new coronavirus cases in Europe.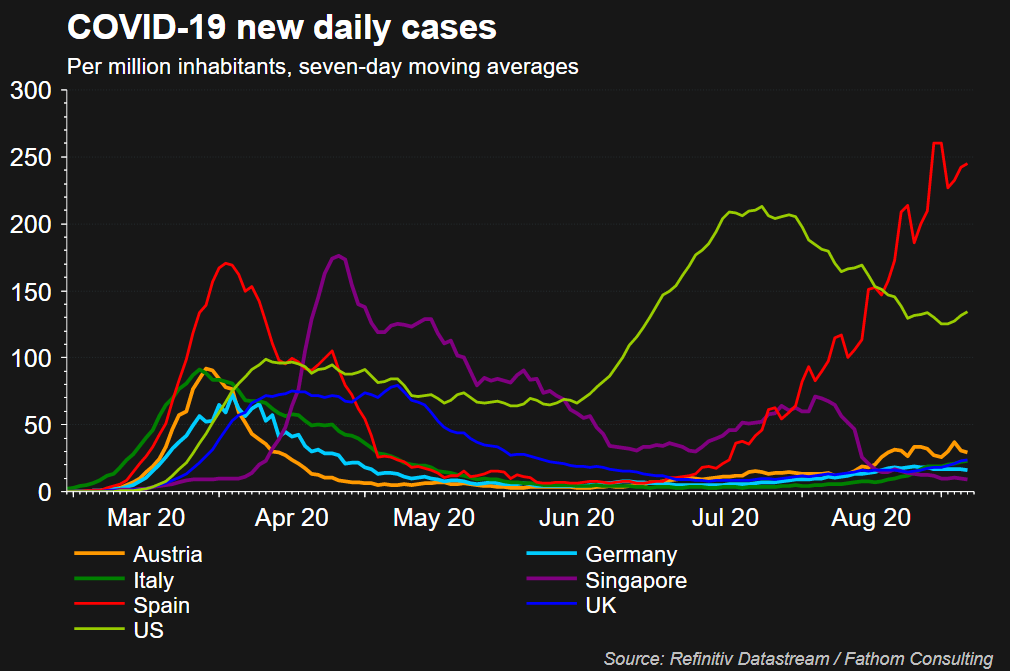 RT News contributor Neil Clark said Spain's control is "even more authoritarian than it was under Francisco Franco," who ruled Spain from 1939 to 1975 as a dictator.
Source: Zerohedge
Image: Solarpix
Subscribe to Activist Post for truth, peace, and freedom news. Send resources to the front lines of peace and freedom HERE! Follow us on SoMee, HIVE, Parler, Flote, Minds, and Twitter.
Provide, Protect and Profit from what's coming! Get a free issue of Counter Markets today.