By Tyler Durden
The powerful winter storm that battered a large swath of the eastern half of the US has left behind an Arctic chill Saturday morning. A regional power grid with 65 million customers in 13 states and the District of Columbia has declared a rare emergency, over a million people have no power, air travel remains disrupted, and reports of highway accidents are some of the most trending topics this morning.
Let's begin with PJM Interconnection, a regional power grid that stretches from Illinois to New Jersey, which declared a Stage 2 emergency late Friday and asked customers to conserve electricity due to the rising risk of grid instability.
"PJM is asking consumers to reduce their use of electricity, if health permits, between the hours of 4 a.m. on December 24, 2022, and 10 a.m. on December 25, 2022," PJM wrote in a press release.
PJM asks consumers to conserve electricity in the face of continuing frigid temperatures. https://t.co/ks01AvBr9g

— PJM Interconnection (@pjminterconnect) December 24, 2022
PJM's request for customers to reduce power comes as the grid manager is trying to prevent a Stage 3 emergency, which would result in rolling blackouts across the 13 states and the District of Columbia.
"Demand soared more than 9 gigawatts above forecasts Friday evening — much faster and higher than anticipated. That's the equivalent of about 9 million homes just popping up on the grid on a typical day," Bloomberg said.
PJM spokeswoman Susan Buehler told Bloomberg that Stage 2 emergency would "certainly be enough" to avert blackouts across the regional grid because the Arctic blast is only temporary.
In the Carolinas, Duke Energy Carolinas and Duke Energy Progress, like several other utilities, have asked customers to conserve power due to energy shortfalls.
The Blackout Book: A Quick Start Guide to Handling a Power Outage Like a Boss by Daisy Luther
Duke wrote in a statement Saturday morning it has "implemented load shedding steps that include interruptions in service." This means power is being curtailed for some customers to protect the grid from collapse.
With power grids in an emergency across the eastern half of the US, there are also a million customers without power — most outages are in North Carolina, Tennessee, and Maine.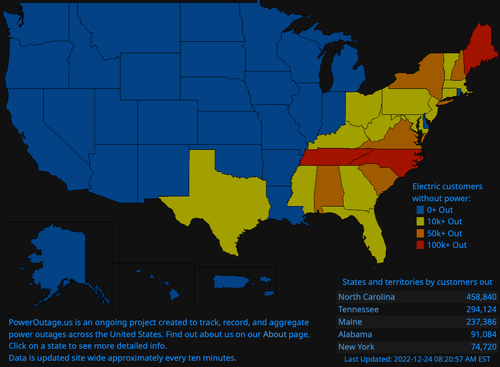 Bloomberg said 200 million Americans — around 60% of the country — are under winter weather alerts this morning.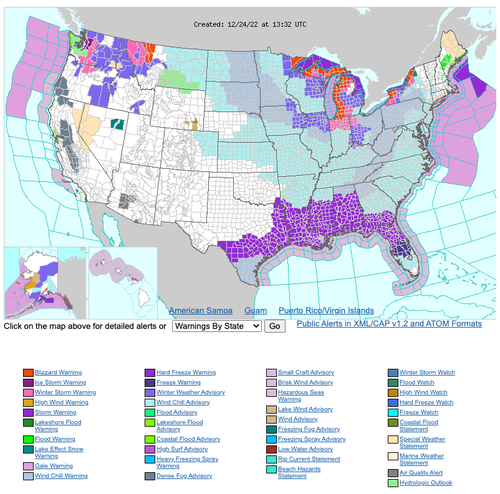 The Ambient Weather network of weather stations across the US shows much of the country is below freezing this morning.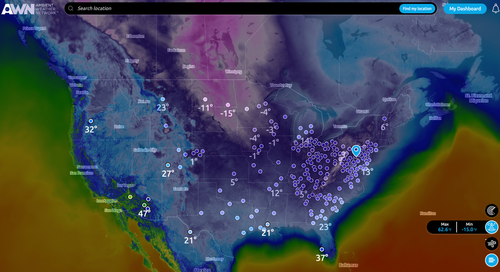 And for the third day, travel remains disrupted. FlightAware showed over 1,600 flights within, into, or out of the US were canceled. Another 1,700 were delayed. Most of the disruptions were at Hartsfield-Jackson Atlanta International Airport, Newark Liberty International Airport, O'Hare International Airport, and John F. Kennedy International Airport.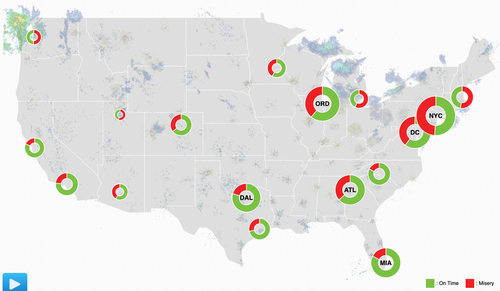 And it wasn't just air travel that experienced troubles. As millions of Americans hit the highways to see loved ones, there were numerous reports of massive pileup crashes. One of the most spoken about this morning is the 46-car pileup on the Ohio Turnpike.
🚨#BREAKING: Mass Casualty Incident' declared following pileup on Interstate 75 in Ohio

Multiple emergency crews are responding too a very serious accident is occurring on I-75N. With Mass Casualty Incident declared reports of over 100+ vehicles are piled up pic.twitter.com/TgfCm852Si

— R A W S A L E R T S (@rawsalerts) December 23, 2022
The good news is the unbearable cold blast will begin to dissipate next week. Average temperatures across the Lower 48 will jump from 24 degrees Fahrenheit to over 50 degrees by January 1.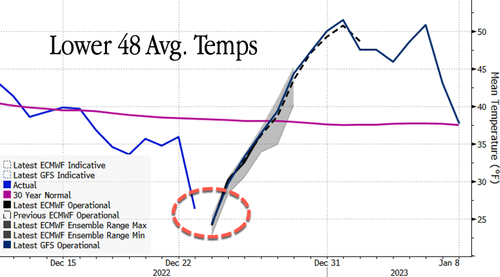 Hoping for a White Christmas?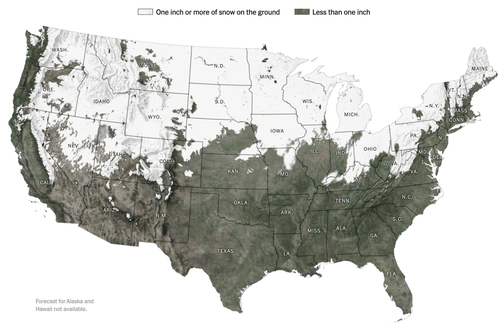 There's not one peep from climate alarmists about the cold blast after they spewed nonsense this past summer about the world imminently burning. 'Trust the science,' they say…
Plenty of record lows on this Christmas Eve pic.twitter.com/xaa4LJxDnu

— Mike Zaccardi, CFA, CMT (@MikeZaccardi) December 24, 2022
Guess what's trending on Twitter this morning.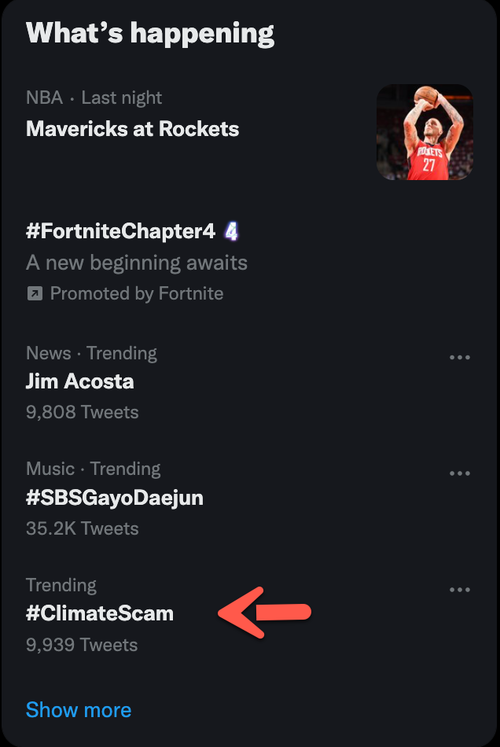 Source: ZeroHedge
Become a Patron!
Or support us at SubscribeStar
Donate cryptocurrency HERE
Subscribe to Activist Post for truth, peace, and freedom news. Follow us on SoMee, Telegram, HIVE, Flote, Minds, MeWe, Twitter, Gab, What Really Happened and GETTR.

Provide, Protect and Profit from what's coming! Get a free issue of Counter Markets today.