By Cindy Harper
Canada's controversial Bill C-11, which will give the Government's media watchdog the authority to regulate online content, passed the House after its third reading. As it heads to the Senate, some Canadian YouTubers have said they will leave the country if it passes, to protect their career.
The bill is an update to the Broadcasting Act and it would give the Canadian Radio-television Telecommunications Commission (CRTC) the power to regulate online content, both commercial and user-generated. The government's idea is to force streaming platforms to prioritize mainstream Canadian content.
Critics of the bill argue that it is an attempt by the government to control the content Canadians consume.
In response to the bill passing the House, content creators have condemned it with some vowing to leave the country and others saying they will stop creating content.
Canadian tech YouTuber Rene Ritche said that, as it currently stands, the YouTube homepage is, "filled with recommendations based on the videos you chose to watch in the past, and that other people like you have engaged with and enjoyed," but that after the implementation of the bill, "it'll be based on what the government decides you should watch."
However, Ritchie didn't hint that he would leave Canada if the law is introduced.
The person behind the channel BeforeTheyWereFamous released a video explaining that the bill would be a blow to his business because it would limit his reach.
"I can't get into all the nitty gritty here but it would pretty much be like a death blow for my business. Not all my employees are Canadian, we do produce the show in Canada but if I were to only talk about Canadian things or have my content served primarily to Canadians well I might as well just start yelling out my car window on the highway. You can't be a digital media company and only work with this audience," he said.
Gaming streamer Rick Kackis posted a video on Twitter saying the bill is "terrifying" and was considering moving to the US.
"My life and the life of other Canadian YouTubers just got turned upside down. Our government just passed Bill C-11 which gives them control over what Canadian citizens see on the internet," said Kackis.
"Where do we go from here? No one knows, it's simply terrifying. People in the states. Got any good deals on housing? Because apparently, I've got to move."
Actress and singer Hailey Reese tweeted that if the bill actually passes, "I will never view my country the same."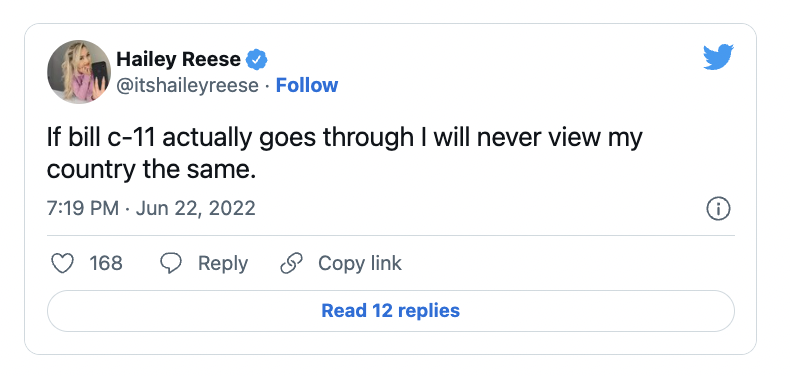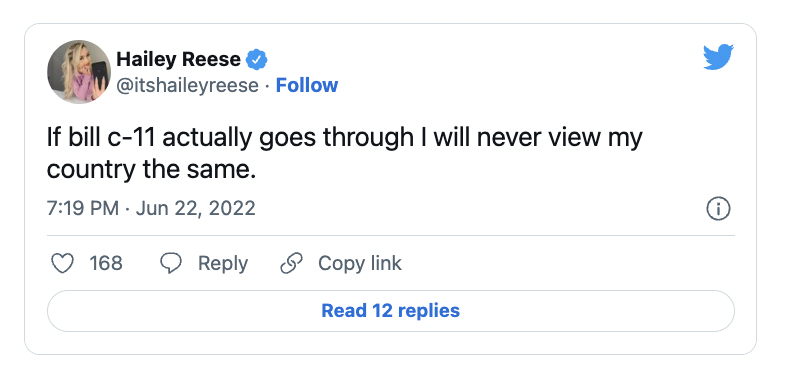 In a separate tweet, she explained her concerns with the bill: "It's essentially that basically only Canadian content will be shown to other Canadians and our government will control what we're shown and where we're shown as content creators."
Responding to Reese's tweet, Canadian YouTuber Jessii Vee said "I'm debating moving if this goes through. So crazy!"
Source: Reclaim the Net via Truth Unmuted
Become a Patron!
Or support us at SubscribeStar
Donate cryptocurrency HERE
Subscribe to Activist Post for truth, peace, and freedom news. Follow us on SoMee, Telegram, HIVE, Flote, Minds, MeWe, Twitter, Gab, What Really Happened and GETTR.

Provide, Protect and Profit from what's coming! Get a free issue of Counter Markets today.