By Tyler Durden
Update (13:15ET): Updated flight map shows CBP-104 has left Minneapolis.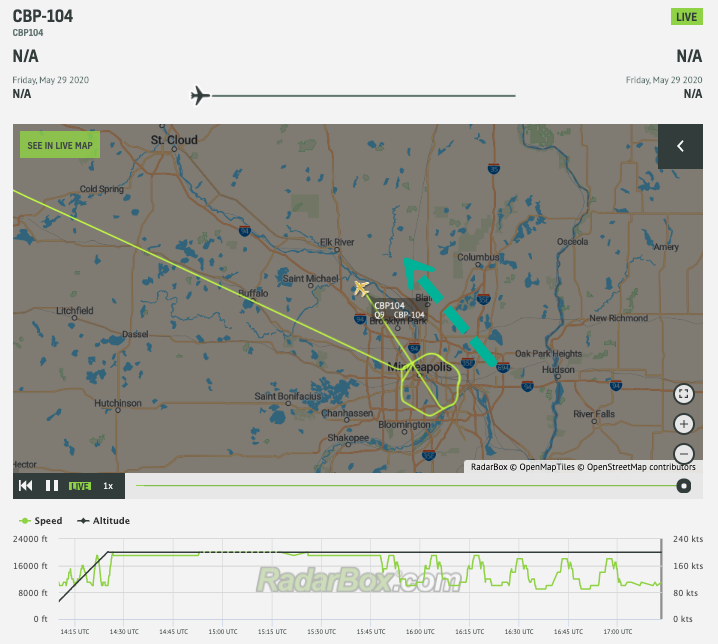 * * *
The US Customs and Border Protection (CBP) is currently flying a General Atomics MQ-9 Reaper military surveillance drone above Minneapolis to spy on protesters.
Here is the live air map via Radar Box showing the CBP-104 flying at 20,000 feet altitude while it gathers intelligence on the social unrest.
CBP-104 could have come from Grand Forks Air Force Base, located in Grand Forks County, North Dakota (there is no confirmation on origins). 
Yeah, you know the social unrest is that bad when the federal government has to fly a military drone above a metro area to keep tabs on protesters.
Source: ZeroHedge
Subscribe to Activist Post for truth, peace, and freedom news. Become an Activist Post Patron for as little as $1 per month at Patreon. Follow us on SoMee, HIVE, Flote, Minds, and Twitter.

Provide, Protect and Profit from what's coming! Get a free issue of Counter Markets today.