© AFP/File Saul Loeb
WASHINGTON (AFP) – The US administration has only just begun to grapple with the challenges in Egypt and in the rest of the Arab world now that Hosni Mubarak has been toppled, analysts said.
With little or no influence over popular upheavals spreading through the region, President Barack Obama's administration must continue supporting calls for democracy while avoiding alienating allies, they said.
"Tunis was a shockwave. Cairo will be the tsunami and every autocrat in the Arab world and the autocrats in (non-Arab) Iran will now have to worry what this means for their future," analyst Bruce Riedel told AFP.
"The problem for the United States is we really have very little influence over that," said Riedel, a former CIA officer who advised three US presidents on the Middle East and Central Asia.
"The genie is out of the box and the smart play now is to try to keep up with history, not hold it back, but not try to get too far in front of it either," according to the analyst with the Brookings Institution.
"The tightrope that the president has to walk is only gaining altitude and it becomes harder and harder to get this right."
For example, he said, if popular revolts challenge the kingdoms of Jordan and oil-rich Saudi Arabia, Washington must try to ensure these "allies don't get more rattled than they already are."
Otherwise, they could become defensive and resort to violent crackdowns that would spur instability and send shockwaves throughout the region, he warned.
"These are very nervous regimes, very nervous armies right now," he added.
"And we're not out of the woods on Egypt yet by any means," according to Riedel, who called the revolution in Egypt the Obama administration's "first significant foreign policy crisis."
Nathan Brown, an analyst with the Carnegie Endowment for International Peace, said "it's an absolutely critical time" in Egypt with Mubarak gone and power in the hands of the generals who long supported him.
"It looks like a tremendous victory for the opposition but it's not clear that they've won anything other than the departure of Mubarak," he said.
The White House will have to send a message to Egypt's new military leaders that it wants to hear how they will involve a cross-section of Egyptians in the transition toward democracy, he said.
"It has to come from the White House and it has to come clearly and unambiguously and it has to come publicly and it has to come privately," Brown told AFP.
Hillary Mann Leverett, who worked in former president George W. Bush's National Security Council, told MSNBC she feared the Obama administration could repeat the mistakes of its predecessors.
She recalled how past US administrations misread Iran's 1979 Islamic revolution and the 2006 Palestinian elections that gave the Islamist Hamas a victory.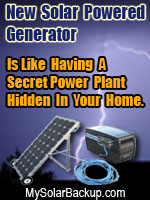 Leverett said the Obama administration must be careful to back a broad array of credible opposition members in Egypt — but avoid helping the Muslim Brotherhood.
And it should stop what she said has been criticism of leading dissident Mohammed ElBaradei.
"That's a strategic mistake along the lines we saw leading up to the revolution in Iran," she told MSNBC.
"The likely outcome of Egypt is a government that is more independent in foreign policy and will not support US and Israeli policies regarding Gaza, Iraq, Afghanistan, Iran, everything on the US agenda," Leverett said.
David Kenner, associate editor at Foreign Policy magazine, agreed that "there's a lot of fear" among US officials that a new government in Egypt will no longer be as "responsive" to US policy needs.
However, "in some other ways it represents an opportunity for them," he said.
Egypt is the lynchpin of US policy in the Middle East as the first Arab country to have signed a peace deal with Israel, but he said it also became a weaker ally as it saw a "precipitous decline" in its regional influence under Mubarak.
Kenner said US officials were especially concerned with how popular unrest could effect the outcome in US ally Yemen, where Al-Qaeda in the Arabian Peninsula has gained a strong foothold.
But Robert Danin, a Mideast specialist and former State Department official, said the administration needed to warn other governments they could expect the treatment Mubarak received unless they met the demands of their people.
"We owe it to tell them that we are your friend, but that there are limits to how far we can stand by them," said Danin, now with the Council on Foreign Relations.
"They don't have a blank check."
If the administration is unsure or worried about the fate of its allies, it appears to relish the idea of political change in arch-foe Iran, which has long countered US interests in Iraq, Lebanon and the Palestinian territories.
Hiking political pressure on Iran, with which it is also in a showdown over its nuclear ambitions, White House spokesman Robert Gibbs charged Friday that the leadership in Tehran was "scared of the will of its people."
© AFP